28 May

Sandals That are Comfortable and Stylish | Real Simple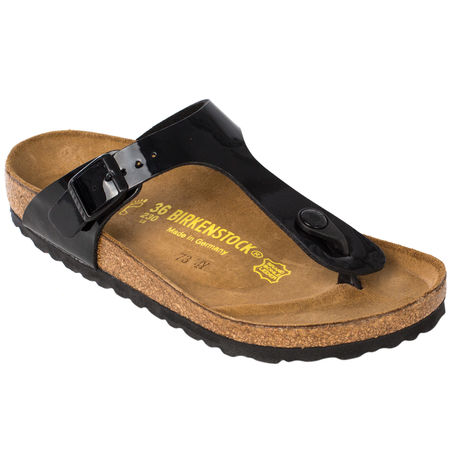 Birkenstock, a brand traditionally associated with hippies, not high style, is having a moment.  Particularly their Gizeh sandal, which combines extreme comfort—including arch support, a roomy toe box and adjustable strap, and a deep heel cup—with a flattering, wear-with-anything leather thong style.
These cushiony sandals feel amazing right out of the box, but here's the best part—the more you wear them, the more the suede covered cork foot-bed conforms to your exact foot shape. Thankfully, they come in a variety of colors, from patent black to bright white—because you'll want at least a few pairs to last you through sandal season. Try them with jeans, leggings, cropped pants, shorts, flowy skirts and maxi dresses.
Fair warning: Your other shoes are going to get jealous.
 To see a great video on this sandal, please click here: https://www.joyus.com/accessories/1-2903/comfort-is-cool-again-springs-hot-shoe-hosted-by-zoe-ruderman?utm_source=social-share-link&utm_medium=link&utm_campaign=ZLK04NI0001&utm_content=vp2903_comfortisc